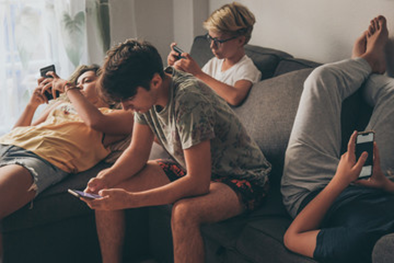 Video games have proven to be an incredibly popular pastime, in part because they are simple to pick up, fun, and can quickly connect people with others at the same time. While videogames in the form of consoles have seen a notable rise in sales since the pandemic's onset, mobile games have steadily grown in popularity as well. Playedge, for example, has seen an increase in subscribers due to the different experience it provides to gamers when compared to console games.
One of the inherent benefits of Playedge games is that the membership provides access to thousands of games within its library. This is in stark contrast to console games, in which payment for one game will typically not include access to another. In this way, Playedge is a great solution for gamers that want variety and the ability to switch from game to game without needing to pay hundreds for that liberty. With selections that span a variety of genres such as puzzle games, action adventure, trivia, players can play multiple types without being committed to a particular game for longer than their interest lasts. Many gamers have experiences with purchasing a game and only enjoying it for a small amount of time before wishing to move on to others. This is sometimes complicated when games are purchased via online downloads and cannot be resold to recoup any of the costs. Playedge satisfies the need for diversity in game selection by ensuring that subscribers have access to its 5,000-game library at a low membership cost. Gamers can try out a variety of games and can always go back to visit their favorites.
The rise of online gaming in the past few months since shutdowns began has clued many gamers in to one tough reality of gaming- it can be expensive! Many popular games have downloadable content that is necessary for gamers to purchase to play to the extent of their games' capacity. Playedge acknowledges the legitimacy of this model. After all, developers and the companies that employ them put in extra work so that fans can reap more enjoyment from their games. Playedge, however, utilizes a different model for their games that includes giving subscribers the ability to redeem coins through playing and use them for redeeming Amazon gift cards. As we play games we are sometimes left wondering if our methods for staying entertained have any true benefit beyond being a fun way to pass the time. Through rewards, Playedge shows gamers that their time is well spent, giving them the opportunity to put their redeemed cash back into gaming or towards some of their other interests.
For many gamers, the decision to play Playedge games is a function of convenience. Many of us have smart phones in today's landscape, and we are inherently more likely to have it in our possession when we are in a situation conducive to playing a game. Doctor or dentist waiting rooms, the DMV, relaxing at home, and other situations where we sit and wait are common places where Playedge games are an asset for alleviating boredom when we may not have another videogame source on our person.