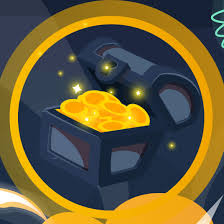 SAN JOSE, CA. December 9th, 2020. – Playphone® announced today that it has added several premium game titles to its mobile gaming service PlayEdge in time for the holidays. Backed by the strong growth in new users and increased time spent playing games, the expansion is timely with most users spending more time indoors at home as a result of the Covid-19 pandemic.
PlayEdge provides players access to more than 2,500 titles across Android, iOS and HTML5 mobile platforms, including a large share of "top 10" premium games titles and exciting content optimized for the new 5G mobiles entering the market.
Some of the new on premium titles recently launched on PlayEdge include:
Jigsaw Puzzles Classic (Android, iOS)
Millionaire quiz (Android, iOS)
That's My Family Checkers (Android)
Spades (Android, iOS)
Galaxy Warriors (Android, iOS)
Conduct This (Android)
Age of conquest Europe (Android)
Zombie Barrier Pro (Android)
Yatzy (iOS, Android)
Super Racing GT Drag Pro (Android, iOS)
Furious Racing (Android, iOS)
Stickman PVP wars (Android)
Multiplayer 5G Snake Eater (Android)
"We're thrilled that elite developers are continuing to choose PlayEdge as a publishing solution to distribute, monetize and market their games," said Darryl Williams, VP of Content at Playphone®. "With PlayEdge, we are driving the accessibility of premium content and adoption of the next generation 5G devices".
Playphone® Inc., is a technology leader in mobile gaming platforms and premium content distribution. PlayEdge by Playphone®, is a premium mobile gaming service that connects smartphone and tablet gamers to a unique mobile gaming experience. Playphone's technology works on the top leading platforms including Android, iOS and HTML5. PlayEdge connects gamers with the most popular games and offers a deep catalog exceeding 2,500 titles.